10 Oct

My Newest Book!

What does it really mean to follow Christ? In my 20 years as a Christian, I've seen how much confusion there is surrounding the lifestyle and choices Christians make. There are as many opinions as there are believers.

It seems there are questions about everything — what to drink, where to go, how to dress, how to worship. The role of women, the type of church to attend, whether salvation is forever, and whether Christians should watch R-rated movies.

What it means to be a believer and follower can be really confusing, especially for brand new Christians.

That's why I wrote Follow: A 28 Day Devotional for Understanding Your Faith. I wanted to help new believers navigate some of the questions they have, and I wanted to help them focus on four major areas of following Jesus — Salvation, the Bible, Worship, and Prayer.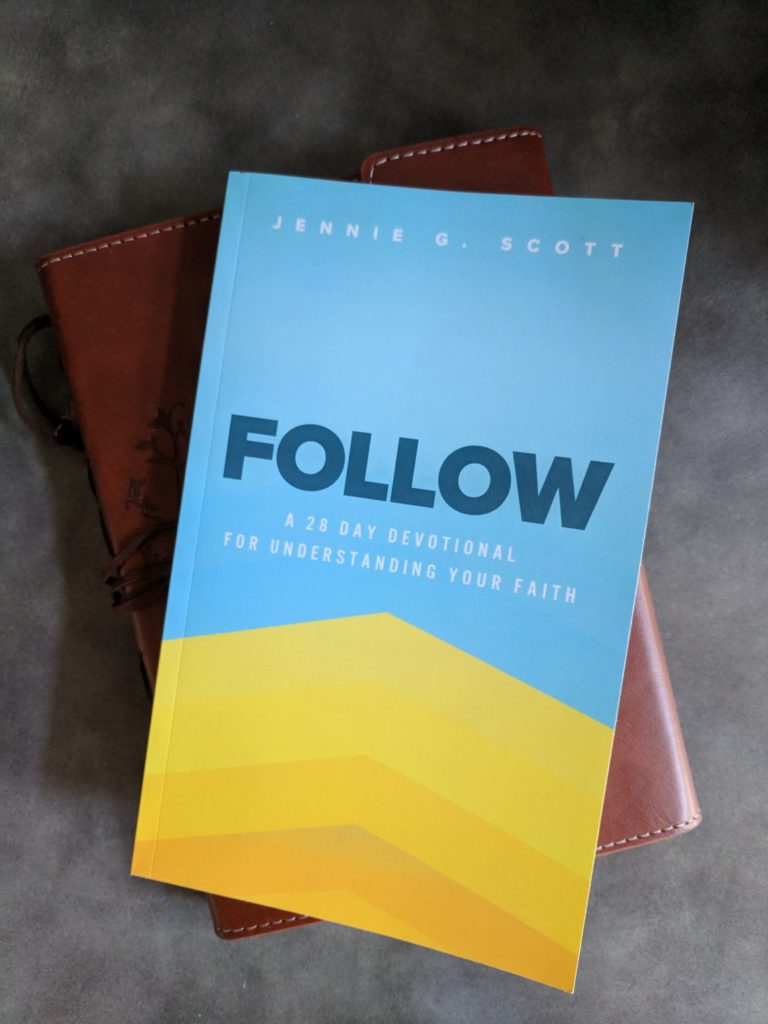 In this book, we spend one week on each of those topics, looking at what Scripture teaches and what confusion might arise. Each day's reading starts with Scripture and ends with reflection and prayer, and one of my greatest goals is to help people establish the daily habit of spending time focused on their relationship with Christ.
If you have questions or confusion about these topics, if you are a new believer, or if you know someone who just began following Jesus, order a copy today. You can get yours here! If you serve in a ministry and would like to order multiple copies, contact me and I'll let you know how to order in bulk for a discount.