16 May

Believing God Only Has Our Best in Mind

Do you live with the mindset of abundance or deprivation?

Do you rest in the fact that you have all you need, or do you wonder if there's something more that should be coming your way?

These are questions I've been pondering a lot lately, and I've learned there are no simple answers.

My conscious mind knows that every need I have is met, and I'm striving to be like Paul, who "learned the secret of being content in any and every situation" (4:12). But the truth is that I find myself drifting into discontentment when I live without intention. The truth is that I often overlook my met needs while desiring to have others' abundance. The truth is that my mindset is often one of deprivation. And it's not necessarily about stuff – it's about relationships, opportunities, and even God's love.

Here's the tension: I am not deprived. But I let Satan tell me that I am.

I do not go without. But I focus on what others seem to have.

God has richly blessed me. But I still believe He's closed his hand.

This is the way of the earth-bound believer, is it not? From the first people created came the question of what God was keeping from them. From the very first woman came a judgment that the tree from which she could eat was insufficient and that God was keeping the fruit of the best tree away from her lips. The assumption she made, and the one I make too, is that God is keeping something from us. That there's something better to which He is saying, "No."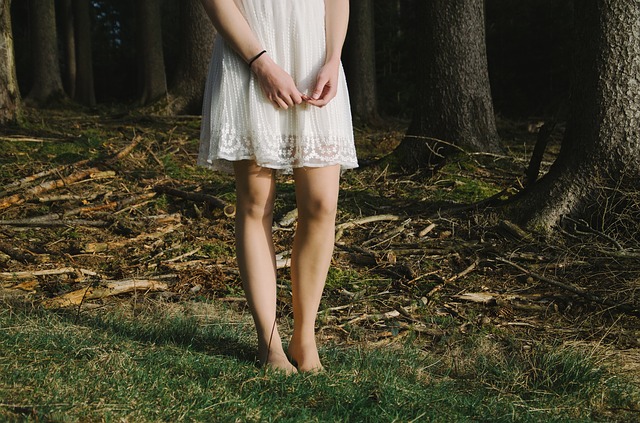 Read – and believe – these words from Mark Batterson: "God is not holding out on you."
He's not, friend. He won't.
While it is true that God does withhold some things from your life, it's never because He's holding out. It's always because He's helping. Whatever He prevents from coming your way; whoever He removes from your life… It's always for your protection. Whenever He blocks your path or however you hear him say no… It's always for your greater good.
His "no" is always from his great love, and his "no" is always for a much greater "yes."
My journey with Christ has taught me I can't trust what I feel. My feelings lie. And when they lie, I have to remember God's word. His truth says, "For the Lord God is a sun and shield; the Lord bestows favor and honor. No good thing does he withhold from those who walk uprightly" (Psalm 84:11). No good thing. He only withholds what is not good.
That's a hard truth – to trust that we feel is missing is missing for a reason. That what we feel we're lacking is lacking because it would harm us. That what we wish we had is the very last thing that we need.
Ours is a benevolent Father. Not a stingy one, and certainly not a cold or indifferent one. But a God who sees what we cannot and plans for the future we don't know is coming. A God who accounts for the details we don't understand, and a God who desires our sanctification more than our temporary satisfaction.
We don't know it all, do we? When we really stop to think about where we're headed and what it is we need, we're at a loss. We are powerless to plan for the life God is creating. We're clueless when it comes to what we really need in our lives.
So it's always to our benefit to stop and remember who we are. We are created beings with a limited understanding. We are subordinates to an Almighty God. We are followers of a Lord who knows the future. We are not God, and when we begin assuming we know what He should allow, we follow Lucifer's lead and desire the standing only God can have. Only He is good, and only He knows what his children need.
Father, forgive us for attempting to be you. Forgive us for ever questioning your love and provision, and forgive us for ascribing to ourselves any kind of knowledge of the steps you should take. We are wrong – so wrong – when we think of you with anything other than adoration and praise. We choose today to stand on the truth of your word and to ignore the sinful thoughts that are creeping in. We choose to believe today that you are the everlasting God who does not faint or grow weary, whose understanding is unsearchable (Isaiah 40:28). We remember today that your ways and thoughts are not ours, that they are higher than our own (Isaiah 55:8-9). We submit today to your plans for us, because we know they are to prosper and not to harm (Jeremiah 29:11). We give ourselves fully to what you bring and what you withhold, knowing that your every thought toward us is of love and great mercy. We praise you for who you are, and we remember who we are not.
Amen.
If you're new here, welcome! I write about enjoying the journey of your everyday life, even if it isn't what you planned. I have a FREE gift for you, a printable called "A Soul That Thirsts for the Lord." Just click here to get your copy!