20 Apr

The Real Reason It's So Hard to Forgive

There is no part of my natural self that wants to forgive.

When someone has wronged me, hurting my heart and damaging my soul, my innate desire is to get even. I want them to hurt like I have hurt, and I want to feel justified in holding on to the anger. I want to tell myself that their behavior just means they're bad people, and I want to be OK with turning my back on them forever.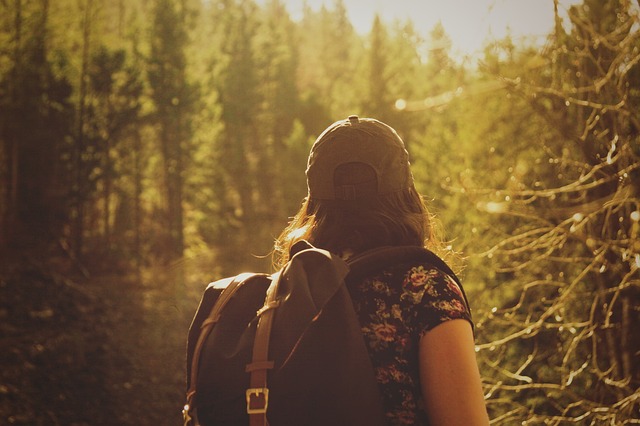 I don't want to forgive them. I want to reduce the totality of their lives to their very worst acts, and I want to hold myself up in superiority over them. I want to believe I could never do what they've done, and I want to march on through my life holding what they've done against them.
That's what I want to do.
But I can't.
I follow Jesus, and Jesus commands me to forgive. His ways definitely are not mine, and his way is always forgiveness.
Unforgiveness in my heart always remains a festering wound in my life, and the infection it leaks always ends up making me sick. It slowly fills me with contempt and resentment, and the bitterness over what happened consumes me. Holding back from forgiving is the easiest and most natural way, for sure. But it's also the most disastrous.
Forgiveness is hard. But it's the only way to life.
It's taken me years to figure out why it's so hard to forgive. It's because we see forgiveness as a single act instead of an ongoing process. We assume forgiveness takes place in a single moment rather than every day of our lives.
God has a lot to say about forgiveness, and when I really examine his words and hold them up against what I want, I'm dumbfounded. Because what He said and what I want don't line up.
God said:
"Forgive as the Lord forgave you" (Col. 3:13). Well, He forgave me of everything. (Even the things I haven't done yet.) He forgave me 100%. Forever. With no conditions and no exceptions. He forgave me while I was still a sinner and unaware of my own filth (Rom. 5:8). He forgave me as He was being tortured and killed. He forgave me before I even asked for forgiveness. If I am commanded to forgive as Christ did, then I must unconditionally forgive my offenders of everything, for all time, even if they are unrepentant. Forgiveness is always a choice; it is always a deliberate act.
God said:
"For if you forgive other people when they sin against you, your heavenly Father will also forgive you. But if you do not forgive others their sins, your Father will not forgive your sins" (Matt. 6:14-15). My unforgiveness prevents my own forgiveness. I don't want to believe this is true. My natural self wants to hold on to outrage over what was done to me, and my sinful nature wants to believe I deserve God's forgiveness but that others don't deserve mine. I am so selfish and wrong. The extent to which God forgives me is directly related to the extent to which I release others for how they've wounded me. I cannot expect to receive forgiveness if I am unwilling to give it.
God said:
"Then Peter came up and said to him, 'Lord, how often will my brother sin against me, and I forgive him? As many as seven times?' Jesus said to him, 'I do not say to you seven times, but seventy-seven times'" (Matthew 18:21-22). If I were to summarize the greatest lesson I've ever learned about forgiveness, it would be this: it goes on forever. When an offense is so great it changes your life, each passing day can reveal a previously undiscovered effect. Each day, a memory can trigger a hurt. A destination, smell, or innocent conversation can remind you of the offense. Whenever you remember, you must forgive yet again. And there's no limit to how many times you must forgive. For some offenses, forgiveness must happen daily – or even multiple times a day. I've discovered for myself that forgiveness isn't a single act. It is an ongoing process.
Why is forgiveness so hard? Because nothing about it comes naturally. It is a supernatural act, empowered by the Holy Spirit. Left to myself, unforgiveness will reign. Bitterness will remain, and resentment will abound. But with the power of the same Spirit that raised Christ from the dead, I can release others from their wrongdoing. I can forgive what feels unforgivable. I can live free from the trappings of a heart entangled in hurt.
With Christ, I can forgive.
I have a free gift for you! Click here to get my printable, "A Soul That Thirsts for the Lord."