27 Feb

On Hating Your Looks and Believing Lies

The song lyrics rang through my earbuds as I ran, repeating the Scriptures that I'm fearfully and wonderfully made.

I nearly threw the earbuds across the sidewalk.

I felt anything but wonderfully made. I felt like a mess, and I felt like crying.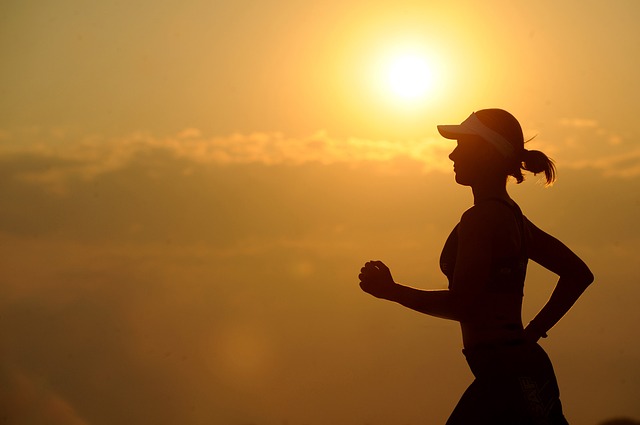 That morning as I dressed for my run, I saw stretch marks across my hips. Wrinkles around my eyes. Gray hair littering the brown.
The mirror showed me the reality of my body, and the reality was hard to take.
I saw a mother past her physical prime, one who keeps drifting steadily away from what the world says is beautiful.
As the song played in my ears, I felt the elastic of my shorts cutting into my thickened waist, and I felt my body protesting the workout I was determined to master. The words I heard didn't match the emotions I felt, and I scoffed at what the Scriptures said was true.
Nothing about me was wonderful, and everything about me was fading.
I huffed around the track, trying to improve the physical me, and I struggled greatly to believe that even as I am, I am loved. The Creator of all I see formed me in the womb. He saw me in the hidden place.
My struggle is to accept that my decaying physical body is not the sum total of who I am. The world wants me to believe my shell is my worth, and more often than I care to admit, I believe that to be true.
My looks are not my identity. My weight is not my worth. My appearance is not my value.
But so often, it feels just the opposite.
We live in an image-obsessed culture, and even followers of Christ struggle to remember that the bodies we inhabit now are not meant to be flawless or forever. They are temporary shelters for immortal souls.
How do we care for our bodies without believing they're all we are? How do we watch them decay without believing our worth is deteriorating, too?
I definitely don't have all the answers. I sure wish I did. But what I'm slowly coming to realize is that any self-hatred I feel is a slap in the face to God. Every time I despise the way I'm made, I'm insulting his creativity. Every time I lament my looks, I'm suggesting his workmanship is faulty.
God doesn't want me to despise my shell. He wants me to use it as a vehicle for his Spirit.
Every time I focus too greatly on my body, it's because I'm focusing too little on his love. Self-obsession is always an indicator of God-rejection.
So I'm praying for the wisdom to recognize the signs of self-obsession. I'm asking God to show me how my beliefs about myself are always tied to my beliefs about him. I'm focusing my attention on his beauty instead of my faults.
If you struggle like I do, here's a prayer we can offer:
Lord, we need you.
You say we're wonderfully made, but we have a hard time believing it. You say our beauty should not come from external adornments, but the world wants us to believe that's what matters. You say you've loved us with an everlasting love, but we struggle to love ourselves at all.
We're women who are struggling, God. We're feeling ugly. We're feeling old. We're feeling past our prime. We're feeling lots of things about ourselves, God, and most of them aren't good. But we have a hard time talking about them, even with you. Because we know they're superficial, and we want to please you with the words of our mouths and the meditations of our hearts. So we keep them to ourselves. 
We know you have a greater plan for our lives than the size of our jeans. We know, God. But we forget. We know, but we still struggle.
So we really need you, God. 
We need you to change our thoughts. We need you to remind us of your love. We need you to replace the lies with the truth. 
We can't do it by ourselves.
Help us to understand that beauty isn't external. Help us know we have worth that's incalculable. Help us know, Lord. Help us know.
We're committing ourselves anew, God, to a right mindset and a healthy outlook. We're confessing our sin to you and asking you to redeem our struggles for your glory. We're taking this thing one day at a time, leaning on you every step of the way.
Because we can't do it alone, God.
Do what only you can do, Lord.
Save us from ourselves.
Amen.
If you're interested in getting weekly updates and encouragement from me, sign up here! You'll also get my FREE list of 20 books every woman should read.