20 Feb

Why We Need to Tell God the Truth

It's time we stop lying to God, and it's time we quit withholding the truth of how we're doing from the One who already knows.

We've learned to keep our real emotions stuffed inside, haven't we? When people ask how we are, we've learned they don't really want to know. They want us to answer with the socially acceptable "Fine," and we know if we dared to unload what's really on our hearts, they'd run in terror and never ask us again.

You know what my "fine" was hiding this week?
I feel like there's an anvil on my shoulders pushing me into the dirt.
I can't shake the feeling that every decision I make as a mother is ruining my children.
This nearly 37 year old body has seen its better days, and I need to just get rid of every mirror in my house.
It's hard to believe God could ever look at me and see anything worth loving when others who were supposed to love me forever didn't.
And that's just the tip of the iceberg. I'm keeping back the really good ones.
No, we don't need to unload our deepest struggles on unsuspecting acquaintances, but we do need to take them somewhere… We need to take them to God. I've been realizing lately how often I don't.
I'm learning that failing to voice my hurts to God is really just a lack of faith.
A lack of trust.
A lack of belief in his love and interest in me.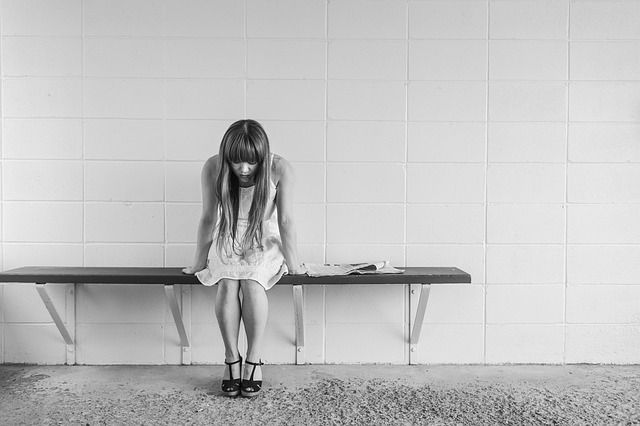 It's such an interesting paradox. I have no secrets from God. He knows all and sees all, and nothing is ever a surprise to him. But when I assume He doesn't care about what I feel and I keep it stuffed inside, I think I'm keeping a secret from him that would change how He feels about me. I think my secrets protect me from his disappointment – his rejection – his condemnation.
When I'm unwilling to be honest with God, it's always because I forget his character. I forget there is no condemnation in Christ and that God is love. I forget that I am the righteousness of God. I forget that God looks at me and sees the blood of Christ, not the stain of my failures.
God doesn't want a prettied-up version of our sadness.
He doesn't want our minimized grief.
He doesn't want our cleaned up confessions or our understated questions.
He wants the ugly. He wants the breakdowns. He wants the tears and the yelling and the shaking heads. God wants our doubts and our lack of understanding and our fits of rage at what we face.
God wants it all. God wants the truth.
Nothing – not even the honesty of your heart – can cause God to remove his love. Romans 8:38 says, "For I am sure that neither death nor life, nor angels nor rulers, nor things present nor things to come, nor powers, nor height nor depth, nor anything else in all creation, will be able to separate us from the love of God in Christ Jesus our Lord."
Nothing. NO. THING.
Nothing can separate you from his love – not even your ugly truth.
What is it that's on your mind today? What heaviness is in your heart? What's the emotion you've been holding at arm's length that needs to be let loose?
It's time to stop lying to God. It's time to quit withholding the truth.
Tell him how you feel. Ask him to explain. Beg him to help you understand.
I can't promise He'll answer, and I can't tell you He'll take away the hurt. But He will always remind you He cares. And isn't that we need most sometimes, to know someone hears and cares?
God isn't weak. There isn't a burden He can't carry. He won't be surprised by your honesty, and He won't be threatened by your hurt.
God loves. He is love. And love always protects and perseveres.
I'd love to stay in touch! Sign up here to get my weekly updates.