09 Mar

To the Divorced Mom Who Feels Like a Failure

Dear Divorced Mom,

It sucks, doesn't it? This whole being divorced thing. Whether you wanted to be or not, here you are. A mom who used to be married to her kids' dad and now isn't.

The divorce changed everything, didn't it? Your life as you used to know it is gone, and whether that's a good or bad thing, nothing is the same.

Holidays are different.

Schedules are different.

Family dynamics are different.

You feel like a failure, sometimes, don't you? You feel like less of a mom because your kids aren't always with you. Secretly, you feel like a fraud and a part-time parent. You think about the time you miss with your kids and are insanely jealous of people who don't have to spend weekends without their babies. You hate using a calendar to keep track of the days they're gone and the vacations they're taking without you.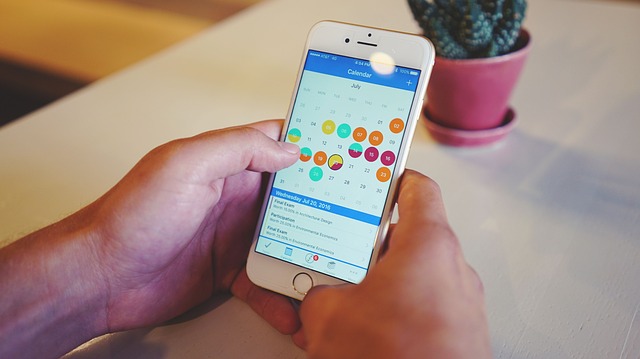 You cringe and feel embarrassed whenever someone asks, "Do you have the kids this weekend?" You know it's not natural. You know they should be under your roof. You walk into their empty rooms and feel an aching sadness that doesn't end until they walk back through your door.
You feel sometimes that "divorced" defines who you are. It feels like a scarlet letter, branding you a failure in important things.
When you hear someone complaining that they just need a break from their kids, you kind of want to slap them because they don't get what it's like to be told you have to take a break from your kids. They don't know what it's like to spend only three hours with them on their birthdays or to wake up on Christmas morning to an empty house.
They don't know how it feels to ask your kids what they did when they were gone because you have absolutely no clue where they went or who they were with.  They don't know how much it hurts not to tuck your kids in every night. They don't know how it feels not to play the tooth fairy for tiny missing teeth. They don't know how often you pretend everything is ok when actually everything is very bad.
They don't know how deeply you struggle to trust God to be there when you aren't.
Yes, being a divorced mom sucks. So I won't pretend it doesn't. Being a divorced mom means you're different from a lot of people you know. Being a divorced mom means your mothering looks different. Being a divorced mom means schedules, holidays, family events, and life is just plain different.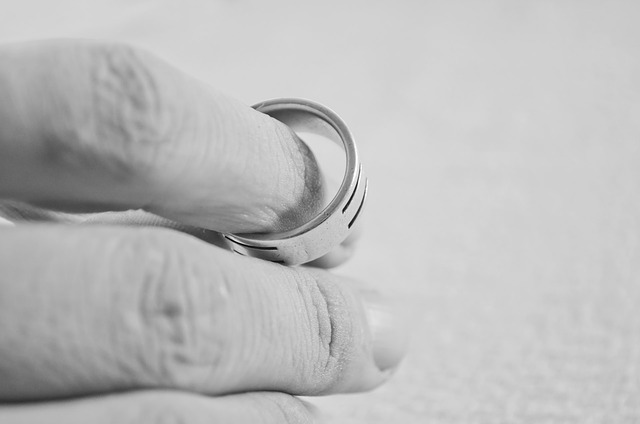 But I want to give you some encouragement.
For a long time, I believed different was bad. I thought everything changing meant that nothing would be good again. I lived feeling defeated, believing that I was missing what was necessary to feel fully alive.
I was wrong.
Divorce sucks. But that doesn't mean life has to.
In my darkest days of mourning, I forgot that my marriage didn't make me whole. I forgot that my husband didn't give me my worth, and I forgot that divorce doesn't disqualify me from happiness.
God gives me wholeness and worth. God is my reason for joy. God is the One who defines me.
He is the One who can take all of the hurt of a divorce, all of the differences that come, all of the challenges you face, and turn them into something you never could have anticipated.
He is the One who gives beauty instead of ashes, joy instead of mourning, and a garment of praise instead of a spirit of despair (Isaiah 61:3). He is the One who makes everything beautiful in its time (Ecclesiastes 3:11). He is the One who heals the brokenhearted (Psalm 147:3).
But He will do these things only when we ask him and then allow him to do so. Our enemy wants us to wallow in the despair and hold on to the hurt. If we do, life will continue to suck. Divorce will continue to define us. Differences will keep feeling wrong.
But releasing the hurt to Jesus brings a renewed hope. Giving him our hidden pain will free us. Asking him to redeem it all will change us.
I've found that healing from divorce doesn't happen overnight. Learning to live in freedom despite being divorced isn't an easy process. It is slow, tedious, and like a roller coaster. You'll feel like you've made progress only to suddenly regress way back.
Every time you feel different from everyone you know, you'll also be tempted to feel defeated. So you'll have to learn to choose. You'll have to learn to give yourself some grace.
Divorce will always suck. But that doesn't mean life has to.