03 Dec

Why I'm Quitting Facebook (and Telling You about It)

The low-grade stress has slowly been clawing its way out of my body lately.

Stress does that, you know. It makes itself known to you privately first, masquerading as a private issue you think you can hide. As it festers and grows, which it most often does, it always exits your personal, private world and makes its presence known in the public spaces you share.

It may manifest itself in the short answers you give co-workers or the tongue-lashing you unleash on your spouse. It may show up in the headaches that keep you withdrawn or the paranoia that causes you to question people you love.

Stress, though? It always shows up, and it always comes out.

For me, lately, the stress hasn't been debilitating. It's been present, for sure, but as I've walked with God and learned to invite Him into it, it's been more manageable.

But manageable, low-grade stress can quickly compound and grow into something more sinister. It's been trying to do that in me.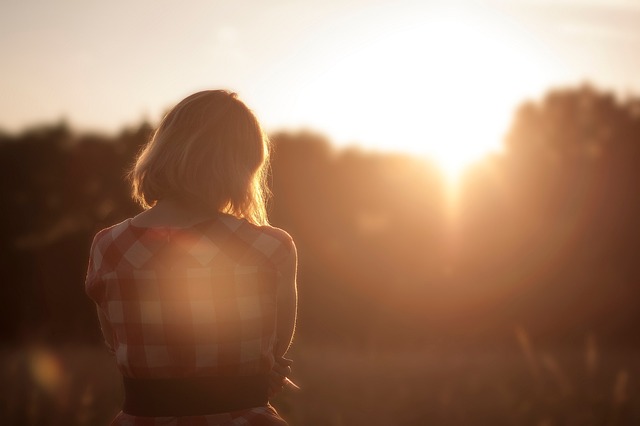 And as I've tried to understand why I'm facing constant, low-grade stress, it's become remarkably clear that it's because I've been subjecting myself to constant, low-grade pressure. I've been exposing myself daily to expectations I can never meet.
In the simplest of ways, I've invited Satan into my life by allowing him into my phone. I don't want to be a person who paints with a broad brush, coloring everything with a single hue, so I'll be deliberate here.
Social media is not always bad. Right now, for me, though, it is not good.
The internet is not always Satan's playground. Right now, for me, though, it is a tool Satan uses to distract me from the presence of God.
Seeing others' lives is not always a great sin. Right now, for me, though, the envy and comparison I feel when I see others' lives is a great sin.
So for this season, this time of Advent anticipating the coming of Emmanuel, God with us in flesh, I'm choosing to quit what is distracting me from seeing and celebrating my Savior.
I began this spiritual discipline December 1st, before Advent officially began, because I had simply had enough. The low-grade stress of seeing everyone else's everything was clawing its way out of my body, and I knew something had to give.
It has been only three days, and already I know it was right. The constant, low-grade stress has begun to dissipate, and I am regaining clarity. I don't find myself reaching subconsciously for an anesthetizing hit of whatever was posted recently. I don't have a voracious need to know it all or have others validate my all.
I am making room for white space and down time, disconnected from all but God.
Here's what I am re-remembering about God. He comes when and where He is invited. He listens for those saying, "Meet me here," and He does. When He sees His people serious in pursuit of Him, He seriously shows His glory.
I've seen it already, and I'm ready for more.
What does this season look like for me, specifically?
No scrolling. Facebook, Twitter, Instagram, and Pinterest. I will post my writing if God prompts me to post, and I will respond to personal messages and notifications. But my interactions will be limited and focused, not mindless and wasteful. My goal is to steward both my time and my thoughts well.
Will this fast continue past Advent? I don't know. I'm leaving that up to God. I don't know what else I'll learn or how God will show Himself in this time, but I know this for sure, today:
I'm leaving room and making space in the expectation that the same Emmanuel who came first without fanfare on a silent night and in an unexpected place will come again to me.