03 Dec

The Blessing of Waiting for Healing

I know the exact moment my heart broke. It was a cold Friday night in February, and my children were sleeping upstairs. Cozy in their footed pajamas, they had no idea their lives were changing forever below them.

Their father — my husband — was leaving.

I could not have understood before that night how everything can change in one moment — that a stable and content life can be ripped from you, leaving indescribable destruction and heartache behind.

But one moment can change everything. It did for me.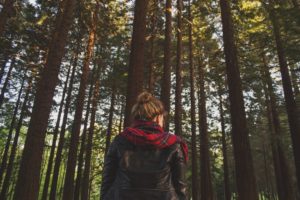 That moment changed my physical realities — I needed a new place to live and a new job that would provide financially, and I had to learn how to parent my children as a single mother. The new physical realities were nothing compared to the new emotional realities, though.
In the moment my husband said he was leaving, something shifted in my beliefs about myself and my God, and I fell into a darkness that consumed me for years.
Satan began whispering to me in that moment of vulnerability that I was profoundly unlovable. He told me I was so deeply flawed I was destined to be alone, so unworthy of acceptance I would always be rejected, and too broken to ever be healed.
He told me God did not have great plans for my life and that He chose not to protect me from this hurt. The enemy deceived me as He did Eve, asking me, "Did God actually say…?" He led me to doubt the goodness of my God, and I fell for it all.
to continue reading, click here to visit Heather Lobe's website.