21 Nov

Episode 8 – Amy Hickman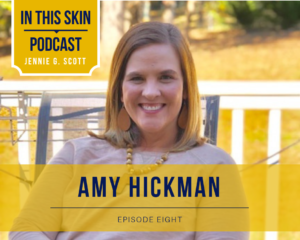 Episode 8 features my real-life friend, Amy Hickman. She is the mom of all daughters and the wife to a pastor, and I just love her heart for women. She leads the women's ministry at her church, and her passion is for helping people uncover their identity in Christ.
We talked about it all in this episode, including why she never forces her daughters to go to church. She has great wisdom, and I can't wait to hear what you think of it!