18 Oct

In This Skin Episode #3: Shauna Letellier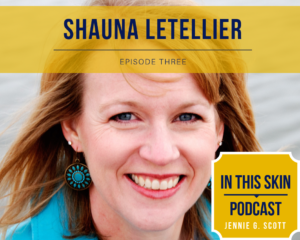 My guest for Episode 3 is Shauna Letellier, author of Remarkable Faith: When Jesus Marveled at the Faith of Unremarkable People. She never saw herself writing a book, but after recognizing in her own studies that Jesus consistently noticed the faith of people who were ordinary, she felt she had to share what she learned.
In this episode, we discuss what it's like to raise children in a world where we're still struggling ourselves, what it takes to learn God doesn't want us to perform for His love, and how to learn who we really are.
Connect with Shauna:
Sponsors:
BeautyCounter – Angie Eubanks