08 Jan

My Favorite Books of 2017

There's not much I love more than reading a good book, and 2017 proved to be a pretty good year on that front. All told, I read 55 books, and a lot of them were really good. (Some weren't. I make notes on my phone about what I read, and some of the comments say things like, "Pretty dumb" and "Author tried too hard to be funny." I might be brutally honest…)

Here are my favorites, in no particular order:
Tattoos on the Heart by Gregory Boyle. The author is a Jesuit priest who works with gang members, providing them with jobs and helping them create a life apart from their gangs. I cannot tell you how many times I stopped, cried, and underlined his words. Absolutely stunning.

Turtles All the Way Down

. John Green (as in The Fault in Our Stars John Green) wrote this, and I have to admit being hesitant to read it. Commercial success can change authors, but this book was a great read. The main character is a teenage girl who suffers from severe anxiety, and it was fascinating to feel like I was inside her brain. It helped me understand the mentality of anxiety.

The Power of Habit

. I absolutely love to read books by brilliant people, especially when they help me understand human behavior (and ultimately myself). The part about Target and how they track our buying habits is fascinating – and slightly terrifying. So, so good.

Braving the Wilderness

. Brene Brown is a genius, a fabulous writer, and a woman all women should read. Buy this book.

Introverts in the Church

. The title sold me on this one because, well, I'm an introvert in the church. It examines the way modern churches operate, which is often geared towards extroverts and big personalities. It validated my God-given personality and helped me understand that I don't need to change who I am to be useful in the Kingdom.

Extremely Loud and Incredibly Close

. I have never read anything quite like this book. It's about a little boy, Oskar, who lost his dad on 9/11. He goes on a search throughout the book, and he meets all sorts of people. (It's been made into a movie, which I haven't seen.) If you're looking for something unique, this one certainly is!
There you have it – some of the books I loved this year. What would you recommend?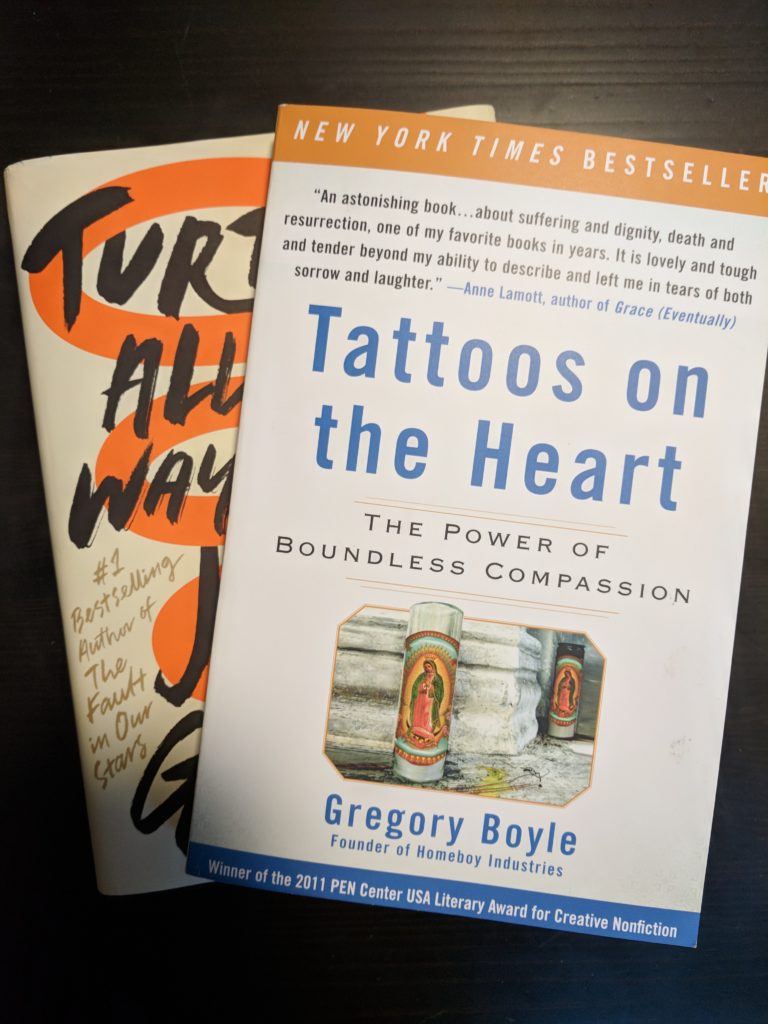 **This post contains affiliate links.