26 Jan

Fighting the Fear That Holds You Back

There is a risk God has asked you to take, and there's an excuse you're giving for why you won't move ahead.

What is that risk? Will you give it a name and acknowledge its existence?

Less than a year ago, God told me to quit my job. He didn't speak in a booming voice, and there was no literal writing on the wall, but through a series of gut feelings and confirmations from others – including people I didn't even know – I had no doubt about what he was saying.

He was saying it was time for something new.

And I was scared to death.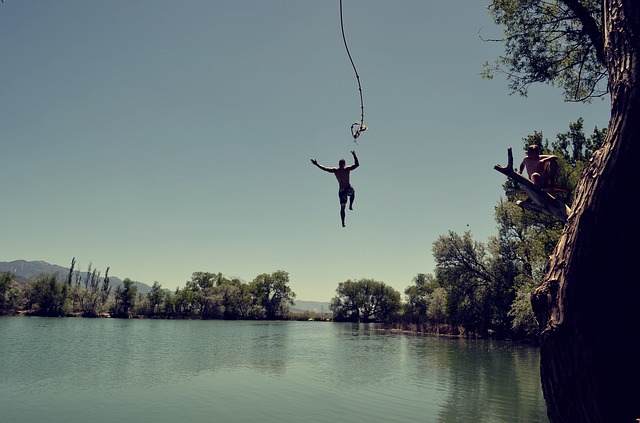 The risk he was asking me to take was to quit my job and trust him, and the excuses I gave were varied and justifiable.
What about money? What about the house we just bought? What about the fact that I know absolutely nothing about the path you're pushing me down? What will people think? What about my lack of qualifications?
Oh, I had a million excuses for not moving ahead, and even looking back now, they were legitimate and very pressing.
But they were also rooted in fear.
I knew what I was supposed to do. The wheels had been in motion for a few years, my passion for the new path building since childhood. The calling wasn't the issue. My obedience was.
I was scared, deep in my heart, that God wouldn't provide for me like he did for others. I was scared that I was leaving a career I excelled in for a calling I might fail in. I was scared that my lack of credentials and connections were a recipe for disaster instead of an opportunity for God to show that he provides when there seems to be no way.
My fears were begging me to stay frozen, to choose disobedience rooted in what my eyes could see rather than faith in what I could not.
Fear is not always negative. We are right and justified to be afraid of physical dangers, and we were created to experience fear in order to be protected. Fear certainly can protect. But it can also prevent.
It can prevent you from experiencing all the things you can't imagine that God has planned for you (1 Cor. 2:9).
It can prevent you from grasping how wide and long and high and deep Christ's love is for you (Eph. 3:18).
It can prevent you from doing the good works God planned in advance for you (Eph. 2:10).
When we say "but" when God says "act," we forfeit the great rewards that only come with great risks. We live in less than what God desires, choosing our own version of safety rather than God's grand adventure.
Repeatedly in Scripture, God tells his people not to be afraid. What I love, though, is that he doesn't just tell us to reject fear. He also tells us how and why. He reminds us that He is always with us. He has redeemed us. He will never leave us. He cares for us. He has given us a new spirit. He will come to our rescue. He will sustain us. He will never let us fall. He is our strength.
Every admonition not to fear is coupled with a reality of who God is and how He loves us.
Nothing comes more naturally than fearing what we don't know. But God tells us to choose the assurance of things hoped for and the conviction of things not seen (Hebrews 11:1). He asks us to reject the emotions we naturally feel and rest in the promises of truth He has revealed.
What is the risk He has asked you to take? What is the fear that's holding you back?
I won't be the bossy blogger telling you what to do. I don't know your situation or the reservations you feel.
But I will be the woman who's walked this path before, simply saying to you, "It's worth it."