22 Jan

Some Thoughts for America's Public School Teachers

What a strange, complicated, divisive few days these have been.

The inauguration of our new President has brought out strong emotions in virtually everyone I know, and the internet has shown me the opinions of those I've never met.

I never want to contribute to the negative noise so present online, and I'm praying these words will provide hope in the midst of these times. I'm praying my words will ease the sting of words directed to you, public school teacher, and that my words will serve as a reminder that words matter, words can hurt, and though the words of others may be loud, they can still be untrue.

It was said to our country that ours is "an education system flush with cash, but which leaves our young and beautiful students deprived of all knowledge."

When I heard these words spoken by a very powerful man, my eyes filled with tears. A deep sadness overtook me for what you heard and what is believed about you. Then an abiding anger made me shake and made me want to shout the truth from the rooftops.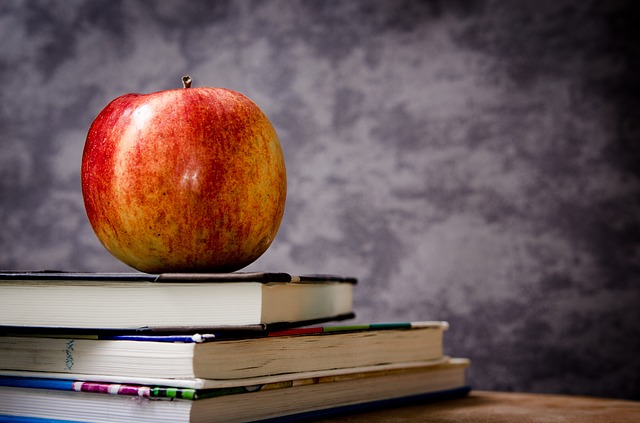 Although I am not currently a teacher, I am only months removed from that sacred occupation, and I know what you do and where your heart is. I know how hard you work and with what little reward. I know how disrespected you are and how negativity abounds. I know, public school teacher. I know the truth.
I know that every day you walk into a building lacking some of the resources you need for the great needs of your students. Whether your district is rich or poor, large or small, there are needs you are ill-equipped to meet simply because you are only one in the midst of many. Your students come to you with lifetimes of struggles, problems, and situations you know nothing of, and you are expected to make them all achieve at high levels of growth (or is it proficiency?) by the end of their times with you. You are only one, but you are expected to be enough.
I know that you spend great sums of your own money to buy novels and crayons, pillows and lamps. I know that your paycheck and your budget stretch as far as you can make them, and I know that you pile Kleenex and hand sanitizer into your cart at the grocery store. I know that the system flush with cash still isn't enough for all you're expected to do. I know.
I know that you – every single day – do all you can to impart great knowledge into your students. I know that you take great pride in lessons that reach all intelligences and engage all learning styles. I know that when something doesn't seem to be working, you reconsider and go back to square one. I know that you work all year long to prepare your students for the next test, the next assessment, the next grade, and the future. I know that knowledge is your aim, and I know that students leave your classroom with more than they came with on day one. I know that your students don't leave you deprived of all knowledge. I know.
I know that you take it personally when your students struggle. I've seen you when you cry. I've heard you when you feel hopeless. I've seen you go back and try again. I know that giving up isn't in your character. I know that, public school teacher. I know.
I know that you spend hours at home working to plan better, grade more, and increase engagement. I know that your home life is affected by your school life, and I know that your students are constantly in the back of your mind. I know that teachers aren't only working when their bodies are in the school building.
I know that respect for what you do is decreasing. I know that you hear the trash-talking from people who are uninvolved. I know that powerful people who have never worked in public schools or attended public schools or parented children in public schools are the ones demeaning your very profession and taking the reins over your careers. I know.
I know that you care deeply for what you do and for who your children become. I know that you work tirelessly and often without thanks, and I know that excellence is your aim. Oh, how I know.
Public school teacher, you matter. Your career matters. Your dedication to creating a well-educated, thoughtful, responsible, literate, discerning, positive country matters now more than ever. You are in a noble profession, and because of the way our world is changing, you will now have to be brave. You will have to be unwavering. You will have to reject the negativity. You will have to ignore the ignorant and educate the young. You will have to keep on keeping on when you feel like you just can't. You will have to define success for yourself and for your children when unreasonable measures of success are imposed on you both. You will have to stand up for what is right and good when no one is standing up for you.
You will have to do all these things, and you can. You can because you're a teacher. And if there's anything I learned about teachers in my years in public schools, it's that they can do the impossible. They can do what must be done because they know the magnitude of what's at stake.
Teachers can do the impossible.
You can do the impossible.
You can, and you will.
I just know it.