01 Nov

Two Things You Need to Know Today

November is here, people, and I can hardly believe it. Maybe that's because it was 84 degrees yesterday and I had sweat running down my back as I walked from the parking lot to the car, but whatever. Stores have Christmas trees and carols are ringing, so the season is upon us.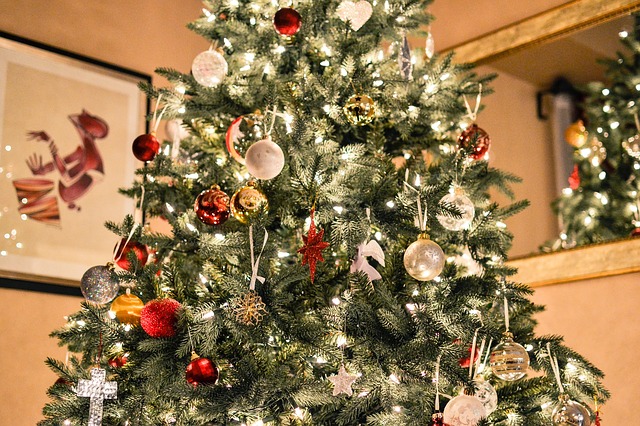 Before we get caught up in the end of the year rush, there are two things I want you to know today, both of which will benefit you.
First, I have something to give you.
If you don't know much of my story, the short version is that nearly 6 years ago, I went through an extremely painful time, one I wasn't sure I would make it through. My life was turned upside down, and for a very long time, pain was a constant companion. Slowly, I began to recover, and although it was the worst time of my life, it was also the period during which I learned the most about myself, God, and the purpose of pain.
The gift I want to give you is a short e-book I've written called "Five Reasons to Embrace Painful Times." It's 18 pages full of the most important lessons I have learned about how pain is both necessary and productive in our lives. Satan intends it to destroy us, but God uses it to reshape us.
This e-book is my gift to you, because more than anything, I want to use my experience for good. I want to encourage others who are hurting – in any capacity – to look for the purpose in the midst of the pain. I am convinced that pain always – always – has a purpose, and I want you to believe that, too.
To receive the e-book, all you have to do is click right here and enter your email address. The e-book will be delivered to your inbox.
Second, I want to encourage you to join a community.
Several months ago, I heard about and joined an online community called Hope*Writers that has changed my writing life. I know some of you are writers (whether you feel legitimate or not!), and some of you have come to me for advice. The number one step I would tell any writer to take is to join Hope*Writers. For $18 a month, you get access to an unbelievable amount of information, training, and support. It's headed up by 4 writing and tech gurus, Emily Freeman, Myquillyn Smith, Brian Dixon, and Gary Morland, and they generously share what they have learned about the craft of writing and the business side of publishing. Any questions I ever have about my blog, managing my subscribers, honing my craft, or facing the emotional components of writing, they answer.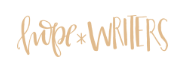 The Hope*Writers website that you'll get access to is an incredible resource full of articles, videos, podcasts, and encouragement. You'll also be part of the private Facebook group, which is my favorite part. Here, you can pose questions, watch weekly Facebook live training videos, share your frustrations, and meet other writers who feel just like you do.
Seriously, I cannot recommend this group highly enough. I talk about Hope*Writers so much that it's like they're my best friends.
Since joining Hope*Writers, these are the things I have accomplished:
I've made money from my writing
I have guest posted on several other blogs and websites including TheBetterMom and ForEveryMom.
Whoa Susannah featured one of my blog posts on Facebook.
A Christian radio station in Australia asked for permission to feature one of my posts.
I have published 3 e-books, two of which are on sale on Amazon.
I tell you these things not to toot my own horn, but to show you what is possible with a community of like-minded, supportive writers like Hope*Writers. Without the support and information I've gotten from them, I would not have accomplished any of these, and if you're a writer, I want you to be successful, too. If you have any questions, email me, and if you're ready to join, click here. You will learn so much!