03 Oct

The Most Exciting Clemson Football Game I've Ever Been To

I've been to some pretty crazy Clemson football games in my day. For 36 years, more if you count the time I spent in utero, I've been going to Death Valley and watching the Tigers compete against all number of opponents. I've seen wins and losses, and I've seen coaches come and go. I've tailgated early and tailgated late, and I've eaten way more than my fair share of junk food. Clemson football is a way of life in my family, and yes, I love and understand the sport.

I've seen some pretty crazy games and taken part in some pretty crazy days.

Like, for example, this one.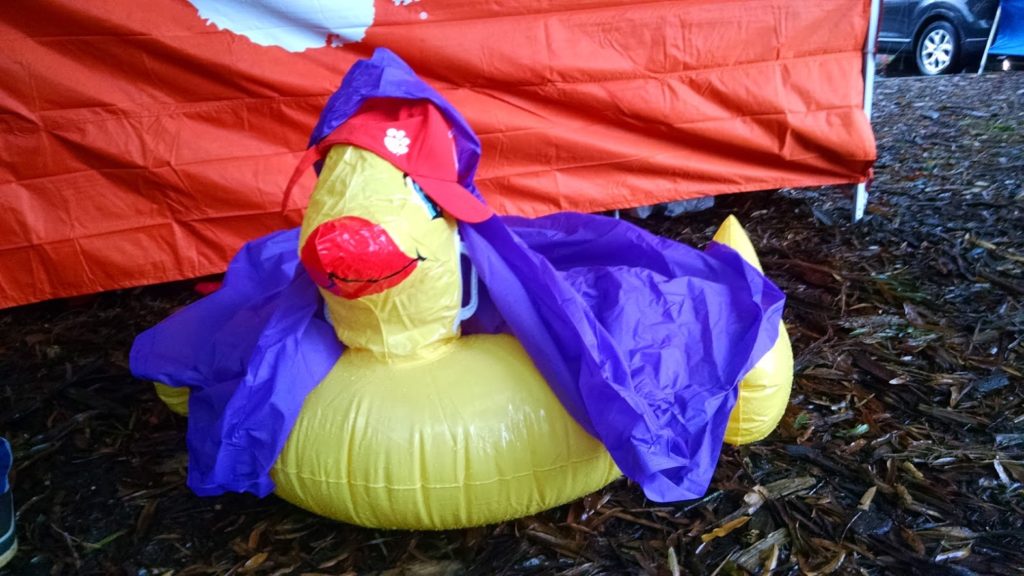 Clemson versus Notre Dame, October 2015. Pouring rain, thanks to the remnants of Hurrican Joaquin. Notre Dame scored with seconds left in the 4th quarter to come within two points. They went for the 2 point conversion and were denied. A goal-line stand meant another Clemson win! Instant classic and a game I'll always remember because this is how we looked.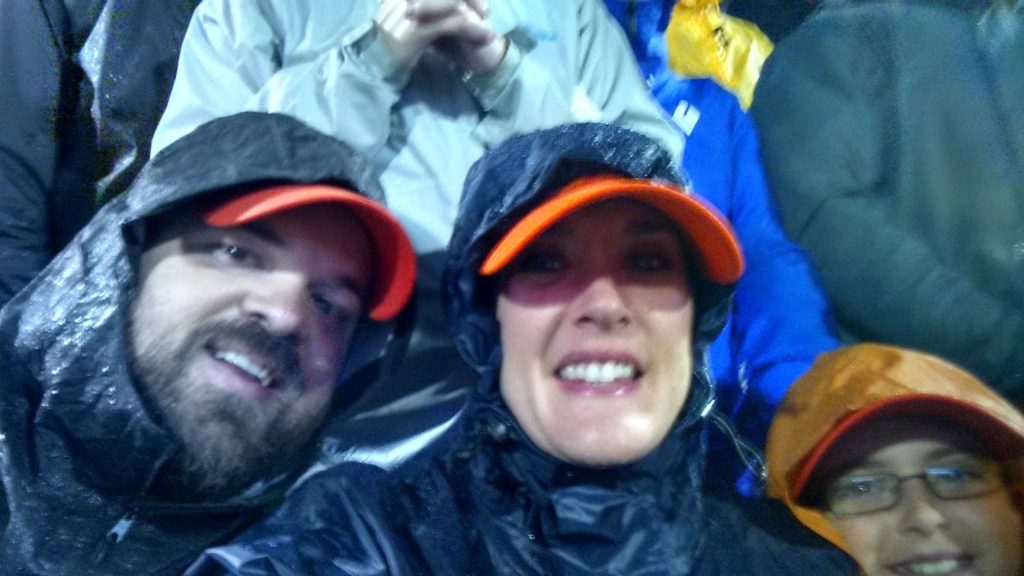 Then there's this one. Clemson versus Alabama for the National Championship, January 2016.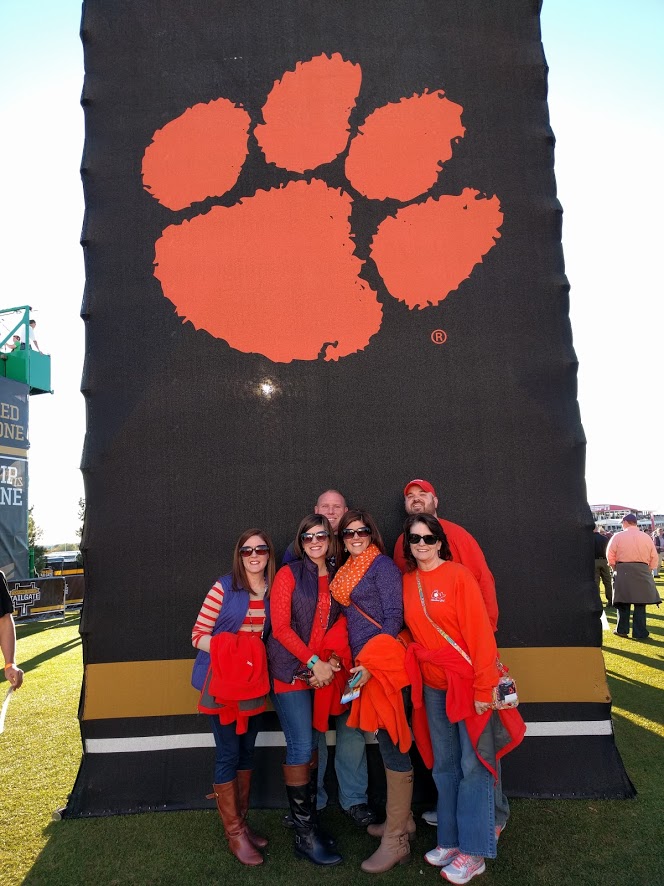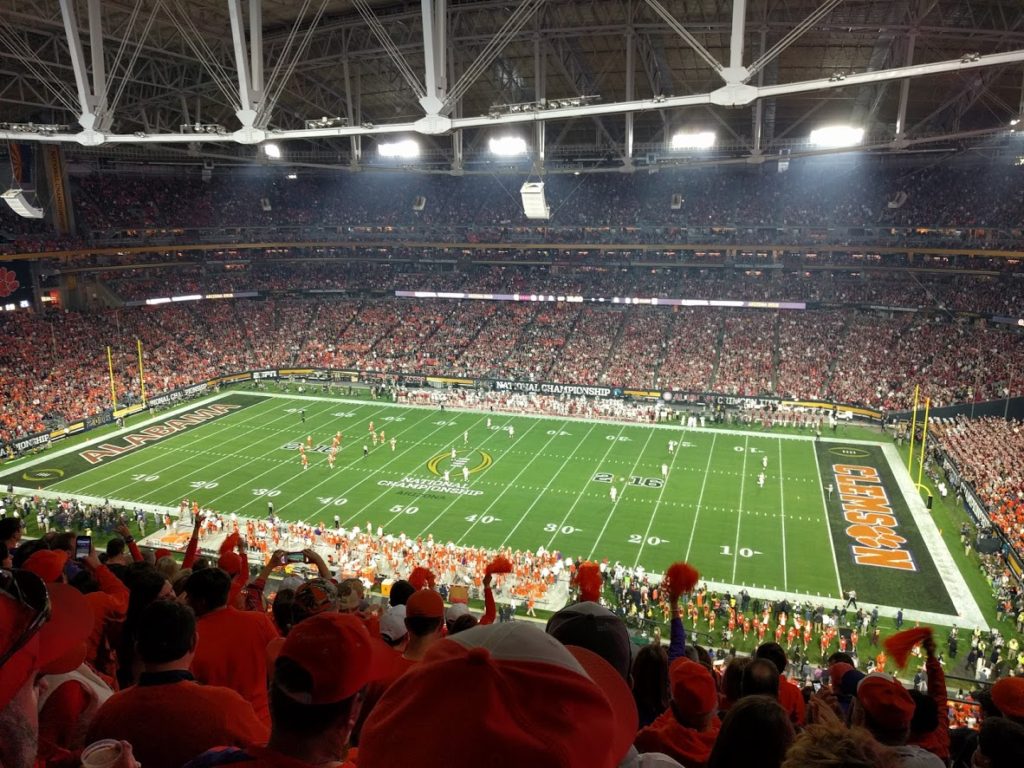 4th quarter, tied at 24. Alabama turned a gutsy on-side kick into a touchdown and went up 31-24. Clemson answered with a field goal, 31-27. Alabama scored again, 38-27. Clemson scored again, went for 2, missed. 38-33. Another Alabama touchdown, 45-33. Clemson scored again, 45-40. End of game. Clemson just missed the National Championship title after a game of back and forth.
(Just for fun, let me tell you a little about this trip. My family decided going to the National Championship was the trip of a lifetime, so we made a vacation out of it. We flew into Las Vegas and did all the tourist things while I had a raging case of strep throat and was the sickest I've ever been. Here's some photographic evidence of the strep rash I wore as an accessory. "No, I'm fine," I said. "I don't need to go to the doctor. Yeah, I'm good to walk around town." Fun times.)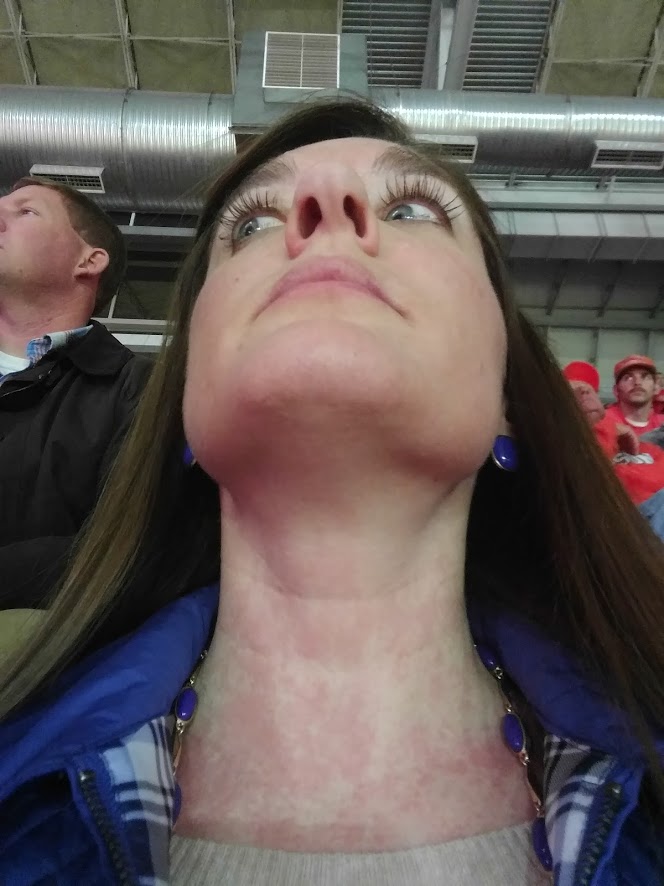 But I'm not sure anything compares to this Saturday's home game versus Louisville and their Heisman standout quarterback Lamar Jackson. It was by far the loudest game I've been to in my 36 years of going to Death Valley. From before the kickoff, the atmosphere was wild, and it was very clear Tiger fans were determined to be the 12th man. I screamed so loudly and so much that my voice still isn't right. Permanent vocal damage? Just a small price to pay for causing the Cardinals to jump off sides.
The Tigers were dominant in the first half, taking a 28-10 lead into halftime. But Louisville would not be counted out. They came out and scored 26 points in a tale of interceptions and turnovers. They had the lead, 36-34, with just minutes left in the game. Honestly, I thought we were done at this point. I thought our 18-game winning streak at home was done. I thought I spent 15 hours in Clemson that day for a loss.
But then Jordan Leggett redeemed his earlier turnover with a touchdown run to put us back on top, 42-36. I felt better.
But my fourteenth heart attack of the game came just after that when Louisville made it into the red zone with 40 seconds to go. They were right there, a touchdown away from beating us by a point. Fourth down and 12. Our defense was exhausted, and we didn't know if they could stop Louisville one more time.
Jackson threw a pass to a receiver who stepped out of bounds one yard short of converting the first down, and we got the ball back for the victory! The time it took for the officials to review that play was a lifetime, or so it felt. But in the end, the Tigers won. The Tigers won, and I got in bed at 4:27 am.
Yes, 4:27 am.
Permanent vocal damage and sheer exhaustion? Totally worth it.
Go Tigers!