13 Sep

Welcome to My New Website!

It's finally here! My very own website!

After weeks of hard work behind the scenes, my amazingly selfless friend has created this beautiful website as a home for my writing, and I am blown away by what he did.

Isn't it great to have technological friends? If it were up to me, I'd be handwriting letters to each of you and mailing them through the postal service. 🙂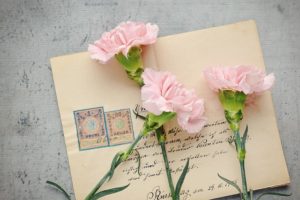 This website will still house my blog, and you can also find old posts from my original blog. It will also be the hub for all of my writing activity. You'll find the latest information on what I'm working on and exclusive material you won't find anywhere else!
(If you look to the right at the top of this page, you'll find a spot where you can subscribe via email and get a free gift, too!)
I'm so excited to have this new virtual home, and I'm praying it will be a source of encouragement to you as you enjoy your journey!