04 Jun

Getting Past the Shame of My Divorce

Throughout Scripture, the number seven is the number of perfection. Completion. Purification.

After six days of creating, God rested on the seventh.

Seven weeks after Passover began, Pentecost.

And every fiftieth year, after seven times seven, it was the year of Jubilee. A year of celebration and release. Captives were set free and debts were forgiven. It was a year of rest.

*******

This year is the seventh since my divorce.

And God told me it is my year of Jubilee.

*******

In the first moments after learning my marriage would end, I fell into a gulf of despair I have no words to describe. I was held captive by lies and condemning self-talk, a prisoner of my sadness and shattered dreams. I woke each morning to go through the steps of being alive, but I was not. I was sleep-walking through my days, oblivious to the world around me and consumed with the shame of who I now was.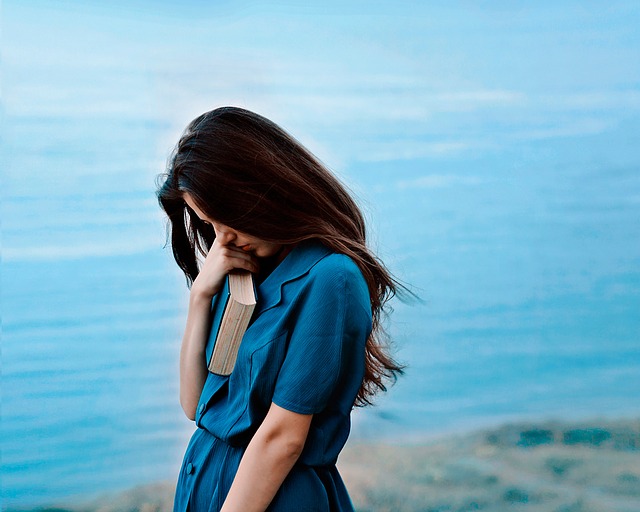 It has taken me years to admit the truth of what those years were like for me, but now that I am safely on the other side, I feel an obligation to share my truth and invite you to examine yours.
I lived a prisoner of shame.
Wounded and broken were not just emotions I felt — they were my identity. The picture I had of myself changed, and I could only see myself as damaged. Somewhere in the back of my mind, I knew the truths of Scripture and I remembered that God said I was fearfully and wonderfully made, but I could not reconcile those truths with my reality. I could not believe I was deeply and wholly loved by God when I was not by man.
I believed things like:
Christians are not supposed to divorce, and if they do, their place in the Kingdom is tarnished and insignificant.
Saying things like "single mother" and "ex-husband" should cause me to shudder, and they were labels that indicated my diminished worth.
Life could continue, but it could not be good again.
*******
But that is no longer what I believe.
*******
The years since my divorce have been such a strange mix of good and bad, ups and downs. I found love again, but I struggled to believe I was lovable. I rediscovered my identity as a beloved child of God, but Satan wanted me to continue to question it.
I scratched and clawed my way to the freedom I have now, but I was bruised and bloodied along the way.
There's nothing our enemy wants more than for us to live defined by his lies. There's nothing that threatens him more than a person walking in the freedom Christ died to give.
Satan wanted me destroyed, and he nearly succeeded. But for the grace of God.
*******
The shame that defined me for years is gone now. I can accept that my last name is different from my children's without also accepting that it's a scarlet letter on my chest. I can refer to my first husband without feeling deep shame that those words even belong to me. I can tell of the redemption Christ has done without being embarrassed that He had to do it.
I am no longer ashamed of my story. I am using it to testify of God's goodness.
*******
This year of Jubilee has been exactly that for me. No, everything is not perfect, and yes, I still have my struggles.
But for the first time in seven years, I feel truly at peace. I know I'm a captive set free. I feel the celebration of a prisoner tasting freedom again.
*******
But as with any Jubilee, toil came first. Years of working and serving and even being held captive.
Jubilee isn't Jubilee unless you have the years without it.
Celebration isn't real if there's nothing to celebrate.
And I have much to celebrate. The shame is gone. Christ has slowly but surely delivered me from its grips. He has offered me His rest, and He has shown me His patient mercy.
He has brought me from the darkness back into His glorious light.