10 Sep

How I've Been Tempted to Hate Myself in Just the Past Week

We can always find a reason to feel badly about ourselves, can't we? No matter what we do, we can convince ourselves it should have been better, and no matter how well the day begins, we can always see a failure or a flaw in what has happened.

I find myself falling into this trap so easily, the trap of believing I need to despise something about myself or my life. The trap of believing I am only and always falling short. The trap of discontentment.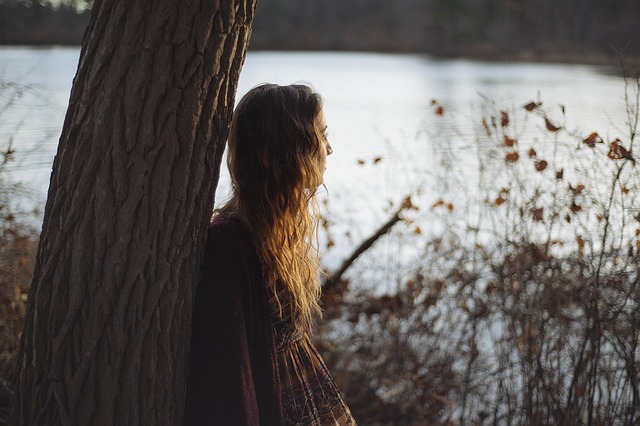 In just the past week, these are reasons I've been tempted to despise something about myself:
Another mother's first day of school picture captured her beautiful flowers in the background, and my own flowers are all dead. I felt like I should hate myself because I don't have a green thumb.
I looked down during my 19-mile run and noticed the cellulite on my upper thighs. Even though my legs can run 19 miles, I felt like I should hate them because they have cellulite.
I couldn't tame the frizz in my hair Sunday morning before church and I felt like the insecure 12-year-old I used to be. I felt like I should hate myself because of my hair.
I began cleaning the bathroom and noticed the dust covering my baseboards. I felt like I should hate myself because of dust.
The clothes my child shoved under the bed caught my attention, and I believed I must be a terrible mother. I felt like I should hate myself because of my child's choices.
My husband invited friends over when I was out of town and the laundry was piled up on the couch. I felt like I should hate myself because his friends knew I didn't put the laundry away immediately.
Not one of these reasons is legitimate for despising myself. Not one of these is representative of my character or true value.
And yet.
I let myself believe otherwise.
When I'm not aware of how I'm actually thinking, these kinds of thoughts become normal to me, and when I'm not consciously aware of my destructive thoughts, I slowly become numb to how dangerous they are.
Here's what I have to remind myself:
I am a child of God. (John 1:12)
I am accepted. (Romans 15:7)
I don't have to do anything to earn love. (Romans 3:20)
I don't believe there will ever be a time these kinds of thoughts don't tempt me. I will likely always feel such things and be prompted to believe they are truth. My enemy is constantly seeking someone to devour, and he does so most often through my thoughts about myself. But he is a liar, and I have unlimited access to the truth.
I've learned some things about my vulnerability to the enemy's attacks. This is what I know:
When I am physically tired, my spirit succumbs more easily to attacks.
When I don't begin my day by reading Scripture, my mind fills more easily with the ways of the world.
When I spend too much time looking at the lives of others on social media, I am much more tempted to resent my own.
When I let myself believe there is only one right way, I convince myself my own way is always wrong.
When I compare myself in any way to other human beings, I measure myself against them instead of against what really matters.
So despising myself (or parts of my life) doesn't have to be my way of life. It doesn't have to be yours, either. We have offensive weapons to fight the lies. We have a working knowledge of what leaves us most susceptible to attack. We can choose whether to believe the lies or call them what they are.
Our enemy wants us to believe we are helpless.
But friends, we are not.
If you struggle like I do to remember how loved and accepted you really are, I've created something for you. Click here to receive "A 60 Second Reminder of Who You Are in Christ."