05 Jan

My Hopes (Not Resolutions!) for 2017

We are now a few days into the new year, and I've let the resolutions craze pass. I didn't come up with a list of 20 drastic changes I want to make in this year, and I didn't decide to overhaul my entire lifestyle in one fell swoop.

I've done that in the past, and I've always ended up feeling defeated and frustrated.

Instead, I'm easing into the new, praying about how I'd like to be different, and asking God to tweak me to be more useful to him.

That's it.

Sure, I have goals I'd love to see materialize in 2017, and certainly I have habits I want to change, but I'm not falling for the lie that 2017 must be different in every way from 2016. I'm not going to pretend that I have to be a completely different person because it's a new year. I didn't expect to wake up on January 1st and be transformed.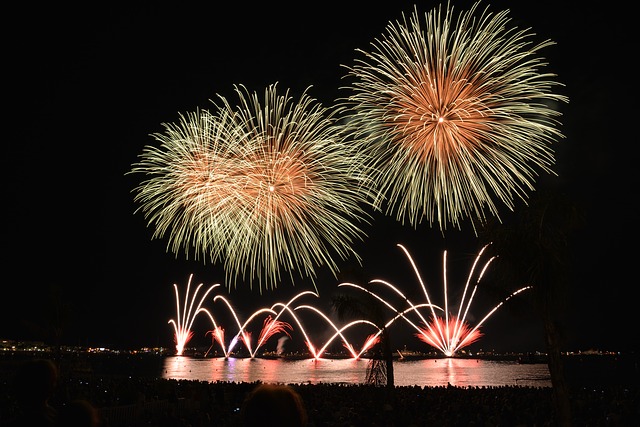 A thought that occurred to me as the calendar changed is that while we humans place enormous significance on a new year, God is not limited by our earthly calendar. Our years are days to him, and the stroke of midnight changes nothing about him or his work in our lives. Transformation isn't just available as one year turns to another. January 1st is not the only day for a fresh start. Remembering these facts took a lot of pressure off my perfectionist spirit, and I was relieved.
My greatest goal is to let this year be what God wants it to be, not force it to be what I envision. To this end, I have some hopes for 2017:
to memorize more Scripture than I ever have. I made a plan, bought some supplies, and have some accountability partners, so I'm optimistic I will internalize and forever carry more of God's word in my heart.
to run more miles and clock faster times this year. I love to run, and I always say it's my free therapy. It's when my mind can relax and open itself to creativity, so while there is certainly a physical benefit, there's a greater mental one. That's what I'm looking forward to the most.
to chase the dreams God has set in my heart unapologetically and without playing the comparison game. Last year I quit my teaching job to pursue writing, and it has exceeded my expectations. But I have become discouraged so many times by looking at other writers and assuming I need to be like them. This year, I am praying for focus on my calling and my daily tasks. I want blinders to all that doesn't help with these.
to enjoy my children and husband more. My kids are 10 and 11 now, and I keep thinking about the day they leave my house. It's not that far in the future, and I don't want to look back and wish I spent more time enjoying them. They are fun, funny people, and while they're definitely children in need of training, they're also people whose company I enjoy.
to make a greater impact for God's kingdom. I have learned so much in the past year about living as a kingdom person, and my new knowledge has challenged my choices. I want this to be a year where I deliberately pursue the things of God above the things of this world.
Resolutions are easy to make and hard to keep. That's why gyms are empty in March. But hopes placed in God's hands have a much better return, and I'm handing him my hopes for this year.
Are you interested in free printable verses to pray for the new year? Click here to sign up, and they'll be sent to your email inbox!