01 Jan

What I Really Think When My Kids Misbehave

In my house live a stubbornly independent 11 year old and a precociously rambunctious 10 year old. Add in two set-in-their-way 30-somethings, and you have a delightful recipe for some conflict.

We've moved past the days of children flinging their food on the floor and splashing in the toilet for fun, and they've learned not to hit and bite, but they're still kids. And that means occasional disobedience, rowdiness, and talking back. The kids act like kids sometimes, so that means they misbehave.

And when they do, I feel exhausted and depleted. I feel defeated and ineffective, and I feel like I still – 11 years later – don't have a clue what I'm doing.

(Don't ask me where I got the idea that raising children would be picturesque and easy – I grew up in a house with four children, and our lives were never reminiscent of Mary Poppins. I guess I thought my unrivaled mothering skills would raise children who were practically perfect in every way.)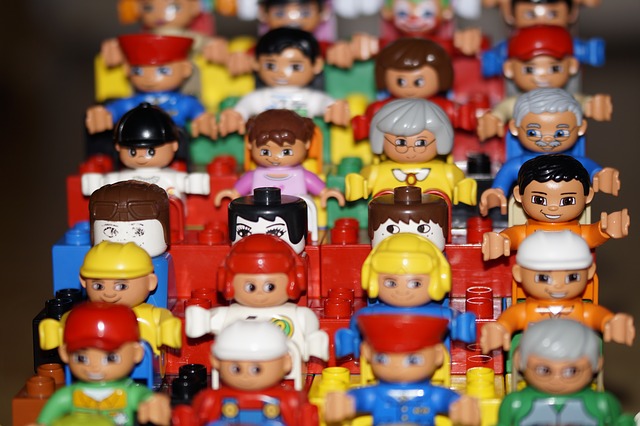 On the days my children do and say things I'd rather them not, this is what goes through my mind:
Um, for real? Have they not lived here their entire lives? Do they think the rules have changed?

Who do they think they are?

Where in the world did they hear that?

This is a joke, right? Where's the hidden camera?

Is it too early to send them to bed? Is it illegal to send them to bed without any supper?

I have failed. I am a failure. I am the failingest failure in the history of motherhood.
When my kids misbehave, what happens is that I momentarily lose my mind. I temporarily forget they are independent human beings with their own brains and their own wills, and I begin to see their behavior as an indictment of my mothering, not a result of their own choices.
From before they were born, my kids had independent spirits. From the moment they breathed on this planet, they did what they wanted – not what I thought they should. They woke up when I thought they should sleep, they spit out what I thought they should eat, and they ate what poison control said they definitely should not.
My kids picked out clothes that didn't match, threw toys that were meant to stay on the ground, and repeated words not intended for toddlers. My kids showed from the beginning they are not here to acquiesce to my every wish. The purpose of their lives is not just to please me, and my approval of their behavior is not their highest aim.
That's tough to accept, isn't it?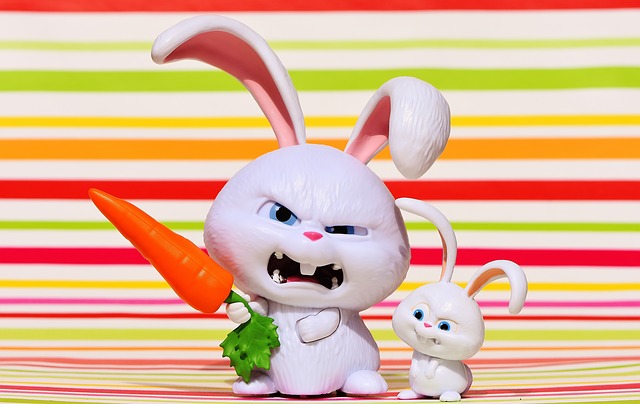 As they've gotten older, they've become more obedient. They understand I'm looking out for them, and I think they've begun to learn my rules are for their own good. But that doesn't mean they do everything I say, and that doesn't mean their choices always align with what I ask of them. They are – and will always remain – creatures with the ability to choose, and sometimes their choices disappoint me. Sometimes they do things I expressly forbid, and sometimes they act the exact opposite of what I expect.
Parenthood is so humbling.
I was telling a friend recently how opposite my children's personalities are, and since they're only 15 months apart, I raised them in the exact same environment and with the exact same parenting style. Yet they could not be more different. The point? The way I raised them didn't solely make them into who they are. They came to this planet with their personalities and preferences and idiosyncrasies intact, and while my parenting does impact them, it isn't the sole factor in who they are and how they act.
I don't know if that gives you any relief, but it does me. It means I'm not always to blame when they act out. I'm not necessarily the failingest failure in the history of motherhood. It means they make decisions on their own, and sometimes they choose poorly. Just like I do.
I often project my expectations for myself onto my unsuspecting children, and since I expect excellence for myself, it's what I always want for them, too. I place my perfectionism on them, handing them a load too heavy for children to carry and expecting far more from them than any human can give.
They're kids. They're learning how the world works, how people interact, and how they fit into it all. They're testing out boundaries, understanding consequences, and making sense of their own impulses.
Everything they do is not about me. Every choice they make is not a result of my training, and every decision of theirs isn't connected to my parenting.
When they misbehave, I don't have to feel like a failure.
Because it's not always about me.
Kids will mess up, act out, and make bad decisions. They'll smart off, be irresponsible, and need lots and lots of correction. And when they do? We parents need to take a deep breath, take a step back, and take inventory of what's really going on. We need to give ourselves a break, remind ourselves of the truth, and remember, "This too shall pass."
Interested in weekly updates and encouragement? Sign up here, and you'll get one email a week equipping you to enjoy your journey!