10 Oct

How to See the Blessings When Friendships Fail

I drove by her house and burst into tears.

I'm not sure why. I've been by there many times since our friendship fizzled out and have been just fine, but on this day, I felt particularly vulnerable. I felt alone and lonely, and seeing her house reminded me of what was lost.

I just wanted it back.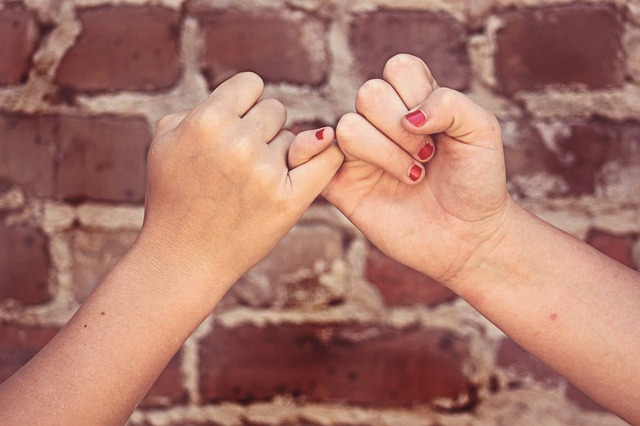 I wanted the phone calls for no reason where we chatted about nothing. I wanted the shared meals and shared times where we simply enjoyed each other's company. I wanted the friendship. I just wanted it back.
But the reality is that it's gone. That particular friendship didn't make it to this particular season of life, and there's nothing I can do to change it.
Isn't that the worst? Seeing what is gone and missing it like mad, but being helpless to bring it back?
It's the worst.
But it's not the end.
You see, our enemy wants us to see all endings as the end. He wants us to believe that the death of one thing is the death of all things, and he wants us to believe that when one thing is lost, all is lost. And I know it's tempting to believe him. I've had my fair share of days when I've looked at my loss and looked at the death and felt like nothing would ever be good again. I've succumbed to the lies and believed that I'm unworthy of anything good ever again. I've believed this lost friendship is the loss of them all.
I've listened to the enemy. But the enemy lies.
If there's anything my 36 years have taught me, it's that nothing stays the same. That doesn't stop me from wanting it to. I'm the girl who would be content with everything staying exactly the same, down to the meals I eat each day. I don't want variety to be the spice of my life – I want continuity and predictability. But God doesn't work that way. Change is how he changes us, and staying the same isn't an option, nor is it good for us.
Loss opens us to new levels of love. Heartbreak reminds us that hurt is universal. Death helps us to appreciate life.
If nothing ever changed, neither would we.
Sometimes the changes are really tough, and sometimes they are life-changing. But often our lives need to be changed.
I'm not saying I don't miss this friendship – or shouldn't. The necessary changes we experience still wound us deeply. But with every wound is a different kind of healing. With every loss is an opportunity for a gain. With each pain is potential for growth.
I still miss her. Dearly. But without losing her, I wouldn't be who I am and where I am today. So even though I look back with longing and wonder what could have been, and even though I cry sometimes when my memories wreak havoc, I'm OK. I've come to see the blessings even in the bad. And that, I have to believe, is worth it.