26 Apr

To You, As You Test, From Your Teacher

I saw your hands tremble as you reached for the test. Your face displayed confidence, but your hands showed your heart.

You're nervous, and I get it. You've worked hard and studied often, and you just want this test to show it.

To you, right now, this score is everything. The score represents you, on a 10 point scale. It is your worth, from A to F. It is what matters, written in red.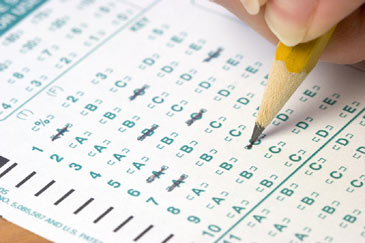 school.familyeducation.com
But sweet child, it's really not. It's really not everything. It's far from your worth, and even coming from your teacher, it's not what matters. It's just a test.
What matters is what I've seen in you and from you during these weeks. The attention you've given, the details you've pored over, and the effort you've given. What really matters is the character you've shown as you've readied for the test and the perseverance you've had as you pursued what I taught.
This test? It's just a snapshot. It's just a one-time indication of how you did one time you answered some questions. That's it. That's all. Nothing more.
When you get your score back, I pray it's what you wanted. But if not? It's OK, because you – the value of who you are – could never be captured in one little number. You are more than an A and more than an F. You are a diligent chaser of the best you can be, and when scores come back and papers are filed, that's how I'll remember you. That is who you really are. Remember it.