05 Oct

Joy Is Coming

Single moms, I woke up this morning thinking of you.

There's no reason why other than that the Holy Spirit reminded me I was once one of you, and there's no one who understands who hasn't actually been there.

So as I was drying my hair and simultaneously trying to get my children ready, I thought of you and prayed. I closed my eyes and was transported to the hardest days of my life – the years I spent as an all-alone mom, a woman who was working and mothering and exhausted in a way that cannot be explained in words. I teared up as I recalled the nights I spent wide-awake because my overtired brain could not stop thinking. I prayed on your behalf, asking our God to give you real physical rest and to relieve the burden that is weighing on you most.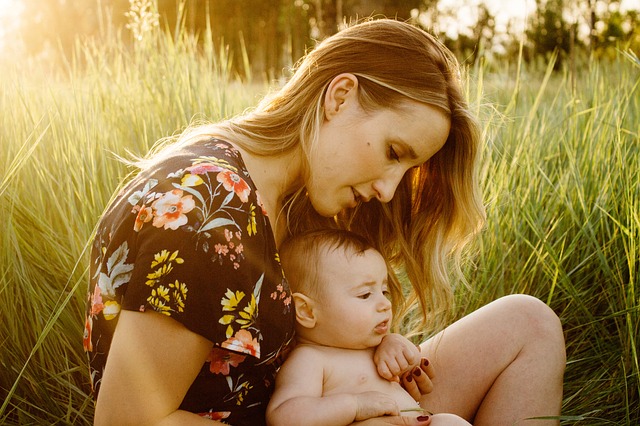 I am no longer one of you, but in some ways, I feel like I always will be. I know just how you feel, and I want to tell you today that you are not forgotten. I know how alone you feel and how worried you are. I understand the helplessness you feel when there's just not enough of you and the effort you give falls just a little short. I remember always trying to be enough and never feeling like I was. Today – whether it's a good day or one of those where you didn't want to get out of bed – today, I'm telling you that you are not forgotten. You are not alone, and your God will never leave you.
You, single moms, are rock stars. You do it all because you have no other choice, and because you do it all so well, no one knows just how hard it is. No one knows the constant pit in your stomach, the pulse-increasing worries that overtake you even in the calmest of moments. No one knows the nights you're awake until wee hours because the house must be cleaned, the laundry washed, the lunches made, and the bills paid. No one knows because your complaints stay inside – you stuff your hardships down and just forge ahead. You, ladies, who are forging ahead – you do it out of love for those babies of yours, and I'm telling you that your work done out of love will never be in vain. Never, even if it feels like it.
I'm crying as I type because, dear sister, I know. So often, that's what I needed to hear in those hardest of times, so that's what I'm saying to you today. I know. Our situations might be different, the ways we became single very different, but I know your heart, and I know your fears. I wish I could say I know your future and could tell you that everything will change soon, but all I know for sure is that even in the midst of your hardest of times, if you seek the Lord, He will be found. Though your situation may not change, your perspective can.
Can I tell you what I know now that I'm on the other side? Those hardest of times were necessary.
 I hated them, yes. I agonized through the years when I felt abandoned and forsaken, and I pleaded with God to deliver me from those times. He did, eventually, and my lips will never stop praising Him for what He delivered me from and what He delivered me to, but those times? I needed them.
Those times taught me true faith and gave me a testimony that God is indeed who He says He is. Those times taught me that circumstances don't define us – and they don't determine our worth. Do I want to go back? Absolutely not. But would I rewrite my history to exclude those hardest of times? No. I wouldn't do that either. Those times made me who I needed to be. That's what I know, and that's why I'm thankful.
I never understood the verse that says, "Consider it pure joy, my brothers and sisters, whenever you face trials of many kinds, because you know that the testing of your faith produces perseverance" (James 1:2-3.) How can a trial be joyous? The trial isn't. That's not what it says. The joy is not in the trial; the joy is in what the trial produces. The joy is in who you become and what you learn and how your faith becomes authentic because it survives the trial intact and stronger.
The joy comes, friends.
The joy comes because God remains.
You, single moms? You are not forgotten. And joy is coming.